The Steering Committee oversees the roadmap initiative and members are responsible for monitoring the high-level strategy while driving the goals of this effort. This will result in a comprehensive roadmap and implementation action plan for the MLR economy. The focus of the committee is to coordinate the team's efforts in the four work areas: Marine Resources & Data Benchmarking, Workforce & Talent Development, Market Development, and Opportunities & New Technology. In addition, the Steering Committee informs meeting agendas and overall strategy.
Project Goals
The goals of SEAMaine are to create growth and resiliency in Maine's seafood economy by:
Providing support to sustain Maine's existing marine resource businesses.
Supporting Maine's coastal communities through the preservation and improvements of our working waterfronts.
Increasing the amount and value of marine living resources originating from Maine's coastal waters in a way that minimizes the carbon footprint of the marine resource sector, increases competitiveness of Maine businesses, and maximizes resiliency and diversification.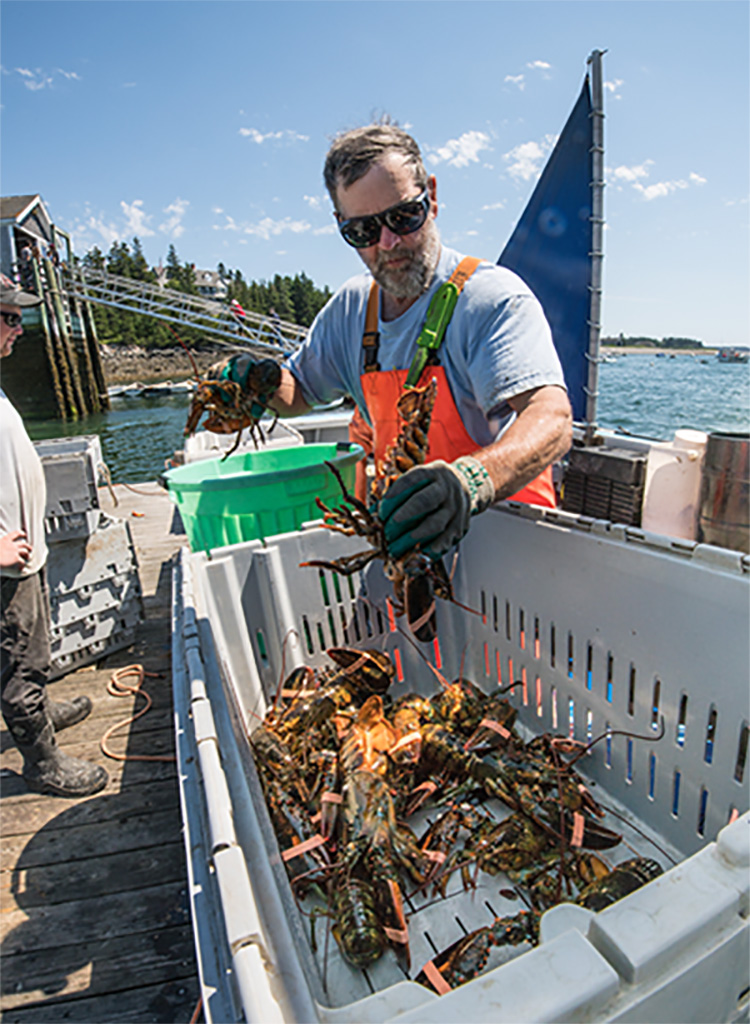 Steering Committee Tasks and Action Items:
The Steering Committee:
oversees the roadmap initiative, providing oversight for the development of a strategic, action-oriented plan for the MLR economy
coordinates and monitors the progress of subcommittee efforts
leverages connections to support information gathering, and collectively analyze data and integrate subcommittee reports to make recommendations for implementation.
The Steering Committee is responsible for holding the big picture and driving goals while completing a comprehensive roadmap and implementation action plan for the Marine Living Resource economy.
Longer Term
SEAMaine's reports, results, and network will be much longer lasting than the duration of the initial 3-year EDA grant. From the final roadmap will be implementable plans to a more resilient seafood economy bolstering the resiliency of Maine's coast and beyond. The industry network and ties will facilitate shared solutions and information and partnerships.
Steering Committee Members